Ecommerce website design for embroidery business
The project: Ecommerce website design for embroidery business.
To recreate an existing ecommerce website for a  small but busy business in Gloucester.
Our client already had a website. They had built it themselves over several months using the free website building tool Wix.
However as time progressed they found that the free website was not quite so free. They needed to pay for the ecommerce option for their free website. Then they found that the Wix ecommerce website platform was extremely 'clunky' and had limited usability for their marketplace. They were having to do more and more time consuming liasing with customers to correct ordering errors.
We redesigned their website and ordering process from the ground up creating a user friendly website that is fully automated.
Their shiny new site includes automated ordering, automated invoicing, user registration and guest checkout options. Shipping based on item quantities. PayPal payment processing, and just about everything you could shake an ecommerce stick at!
Need something like this for your business?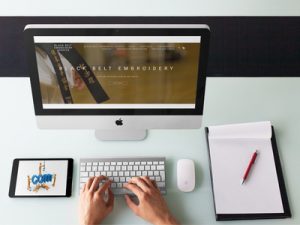 Website Design
search engine optimisation (SEO)
WordPress Content Management System
Woocommerce eCommerce System
SSL security
Paypal integration
Web Hosting
Website Maintenance
Social Media Linkage